March 29, 2016
Artex Risk Solutions today announced that it has entered into a definitive agreement to acquire the cores of Guernsey-domiciled Hexagon Insurance PCC Ltd ("Hexagon") and its subsidiaries. All regulatory approvals have been received and the deal is expected to close on the 31st of March 2016.
Established in August 2011, Hexagon is part of Robus Group, founded by the late Chris Le Conte, exclusively providing PCC facilities to the Insurance Linked Security ('ILS') industry. The deal includes the company's three subsidiaries: Axe Insurance PCC Ltd., Septagon Insurance PCC Ltd. and Hexagon ICC Ltd. "Hexagon's expertise and legacy of innovation is well-known in the alternative capital segment of our industry. This merger, in addition to the recently announced acquisition of Kane's ILS and structured transaction administration services, positions us as a leading player in this field. We are excited to welcome Justin Wallen and Ben Dunning to the Artex family," said Nick Heys, CEO of Artex's International operations.
David McManus, President of Artex Risk Solutions added, "Hexagon's widely recognized European ILS expertise combined with Kane's stature in the Bermuda and Cayman markets, instantly establishes Artex as a leading global ILS services provider with scale, depth and diversity that few, if any, can match. As we continue to expand, Artex is committed to lead innovation across the full range of alternative risk management solutions in order to better match our clients' and business referral partners' developing needs."
About Artex
Artex is a risk solutions company delivering collaborative expertise from specialists who analyze, design, manage and provide access to cost effective risk solutions. Headquartered in Bermuda, they service over 1,400 customers, through over 900 risk bearing entities licensed in 27 domiciles and nearly 400 employees.
Artex is a wholly owned, autonomous subsidiary of Arthur J. Gallagher & Co. (NYSE: AJG) — one of the world's largest insurance brokerage and risk management services firms. Gallagher is headquartered in Itasca, Illinois, has operations in 31 countries and offers client service capabilities in more than 150 countries around the world through a network of correspondent brokers and consultants.
To learn more about Artex, please visit www.artexrisk.com.
Artex Media Contact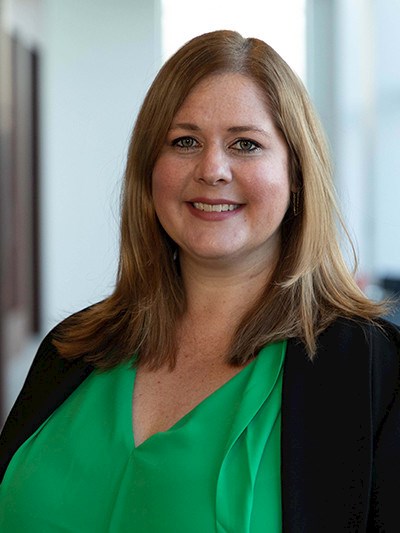 Director, Corporate Communications