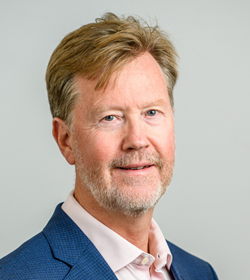 Nick Heys joined Artex in 2014 with the acquisition of Heritage Insurance Management. Since then, he has worked diligently to grow and support Artex's international market teams and clients.
Nick has a long track record driving revenue growth, stewardship and partnership with the many stakeholders in the organization.
With 40 years of insurance industry experience, Nick will continue to be a critical part of the Artex DNA. We look forward to Nick's continued success in this new and exciting capacity.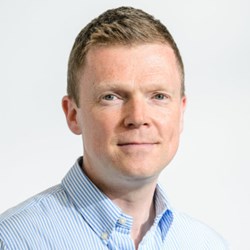 Based in Guernsey, Paul Eaton joined Artex in 2004 after more than 13 years as an underwriter in the insurance market with RSA. He spent his first 14 years at Artex in a variety of positions, ranging from client management to leading Business Development, and then moving into the role of Managing Director of our insurance linked securities (ILS) operations, where he was responsible for driving the strategy, planning and growth of the Artex ILS business across all locations.
Following the acquisition of Horseshoe, Paul moved into the role of Commercial Director for Artex Capital Solutions. Most recently, he led Artex's European operations as the Regional Managing Director, driving growth, creativity and efficiency throughout its Malta, Gibraltar and London offices.
As the new Artex International Chief Executive Officer (CEO), Paul will serve on the Artex Executive Leadership Team, driving strategy around talent, organic growth, mergers and acquisitions, and operational efficiency for Artex's international operations, including Guernsey, Gibraltar, Malta, London and Singapore.